Brauerei Hembach
Rednitzhembach
More information on Rednitzhembach can be found at www.rednitzhembach.de (German)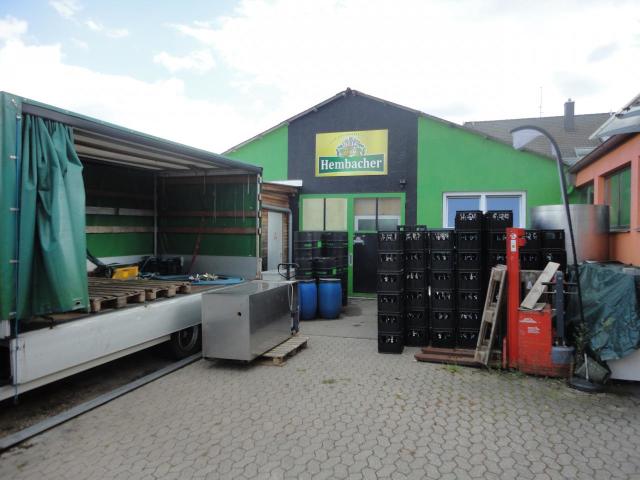 Brauerei Hembach
Siemensstr. 45
Rednitzhembach
91126
Stopped brewing in 2021
Opened 2008, closed Jan 2021 a victim of COVID-19
Back to the brewery search.
Other cities in the same district (Landkreis) as Rednitzhembach
---
Upload your own image of Brauerei Hembach
---
Comments
Comment from Jürgen Wening on 2011-06-28 01:43:04
Visited this small brewery yesterday and had a few Seidli with the brewer/owner. Good central franconian beer, all sorts unfiltrated. At the moment available are: Kellerbier, Zwickel-Pils, Dunkles Vollbier ("Stöffla") and Hefeweizen. All of them really good, especially the Pils and the dark beer. Very friendly brewmaster, who had learned his job at Brauerei Leitner, Schwabach, now out of use.
---
Comment from MatW on 2017-09-04 11:32:38
Can confirm that there are shut on Monday, Tuesday and Wednesday. The beers don't seem to be available in the local Rewe or Fristo drink markets. Was met with blank stares in both establishements.
---