Franconia Beer Message Board
Servus!
Posted by Nick B. (formerly in Erlangen) on 2019-01-30 03:10:23
First time back here in over a year, I think. Hope everyone's well, and it's good to see lots of familiar names still posting.

Been a weird, weird, weird year for Mrs and me. First off, she quit her career (not just her job) at adidas as predicted in Nov 2017. I sold the bottle of Hirsch Pennsylvania Bourbon in Atlanta for $2000 (paid $20 for it around 1999). Sold my 99 Volvo for 7000 EUR (I'd been hoping for 3 or 4k, got lucky there too) to a Franconian car collector after returning from my drive around England & Wales in December.

I then took a trip to see my parents at Christmas in Greenville SC and Minneapolis. That was horrible. Not just the weather in Mpls, but also seeing my parents and sister in rapidly declining health, mentally and physically. And I'd not travelled at Xmas time for a decade or two, just because, well, it sucks.

(Mrs says she warned me not to visit them, which I don't recall. I kinda wish I had heeded that advice...it's where my luck turned for the worse.)

Then I took a week in Las Vegas before heading back to Erlangen. I needed warmth and relaxation, and I'd never been there before. Actually never thought I WOULD go there before, as Mrs & I used to laugh at the idea. I landed there on 31st December and did indeed find it warm and relaxing. Pleasant, actually.

So much so, that I thought I would actually stay and relocate there, with or without Mrs. I thought I would start up a business, driving tourists around in a classic car, which I then bought. (We had decided to split, after a couple of decades together...Scheisse happens.)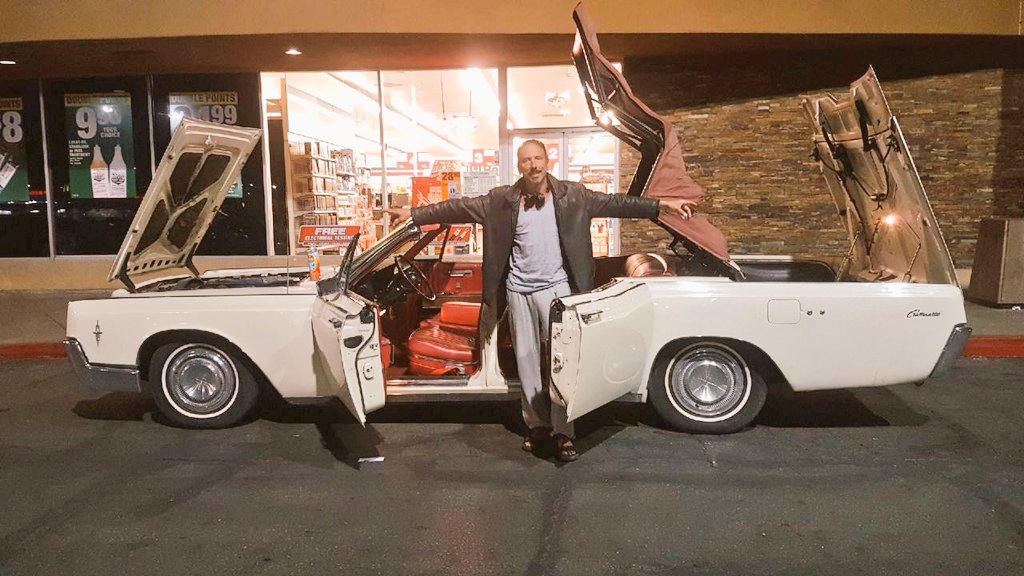 I did see Uncle Jimbo one day, I think on 2nd January. Was nice to catch up. I should also have heeded his warning, that Las Vegas is a strange, strange place. I began to learn JUST how strange over time.

Anyway, the business idea didn't really pan out. I became the victim of serious crime for the first time in my life, save my car having been broken into once in the 90s. And I got into a bit of trouble myself, legally, which is being resolved, albeit slowly. I basically did the equivalent of giving a security manager at a casino the finger, but I was unaware of how paranoid the place had become, in part because of the mass shooting on 1st Oct 2017, three months before my arrival.

My advice to anyone visiting Vegas would be: watch out for the young girls, and leave the weed alone. The new medical-grade marijuana that's being sold over there now --legally in "dispensaries"-- is way, way too strong. The girls are all gold-diggers, even when they claim not to be.

The dating game has changed since I was young, at least in the US. I can see why middle-aged guys go for mail-order brides from places like Russia or wherever. Young American girls ... never mind, not the right forum. The internet has changed things.

There is quite drinkable beer in Vegas (though pretty crappy selection for a city of 2 million), and of course you can eat and drink well and cheap, especially the 2 - 3 pound prime rib deal at the Ellis Island Casino, the first brewpub casino. Barley's, another brewpub casino...too modern and run by twats.

Anyway, we sold our townhouse in Erlangen for a very good price in June, and are now renting a flat in Aachen. Aachen is lovely, but the beer is limited to Koelsch, Bitburger, and the occasional place with basic Belgian beer. It is close to the lovely town of Valkenburg, just over the border in the NL though.

That part of the NL is fascinating (to me anyway) because it's all mixed up between German, Dutch, and Belgian.

I had a 2001 Toyota Sequoia shipped over, after driving it from LA to Washington DC with my new doggie ... right, I also ended up missing my Bikerkellerhund so much that I got myself another dog over there, who was conveniently born on 23 April.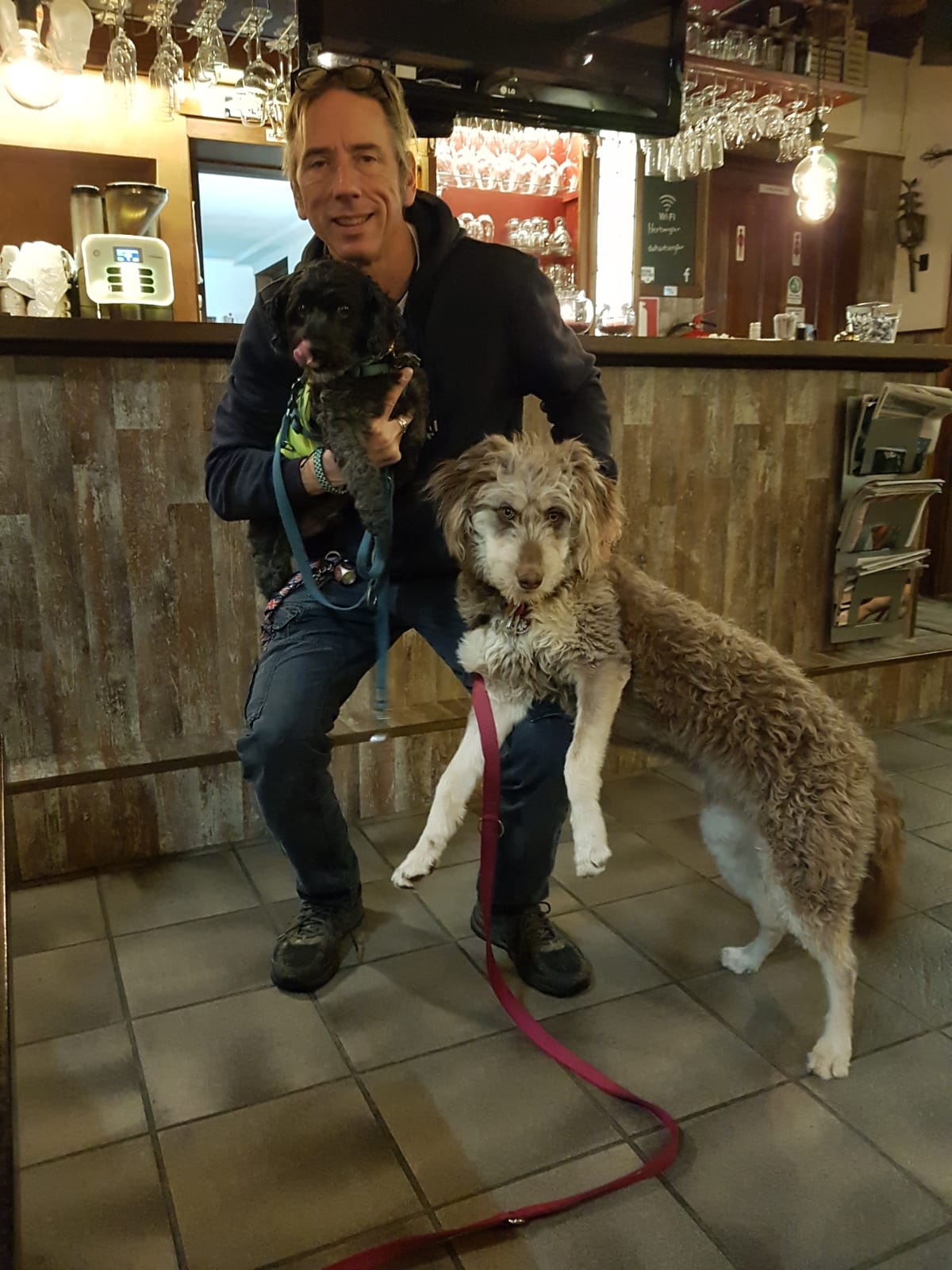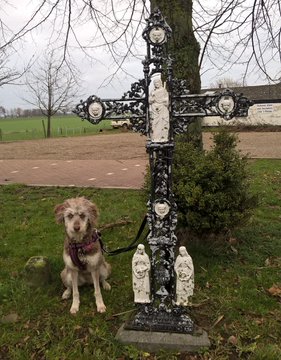 Anyway, that's enough for now. I miss my old life in safe, clean, predictable Erlangen. Ah well.
Followups:

Servus! (Text from Above Post) by Nick B. (formerly in Erlangen) on 2019-01-30 03:13:43

Servus! (...forgotten point about cars...) by Nick B. (formerly in Erlangen) on 2019-01-30 03:25:25

Servus! (...forgotten point about cars...) by Barry Taylor on 2019-01-30 06:08:50

Servus! (...forgotten point about cars...) by Nick B. (formerly in Erlangen) on 2019-01-30 06:42:45

Welcome Back by AndyH on 2019-01-31 01:56:11

Servus! (...forgotten point about cars...) by Barm on 2019-01-31 06:05:24

Servus! by Jason on 2019-01-31 09:41:32

Servus! by Jürgen Wening on 2019-02-01 01:01:59

Servus!...Thanks all Around! by Nick B. (formerly in Erlangen) on 2019-02-01 04:24:19

Servus!...Thanks all Around! by AndyH on 2019-02-01 07:58:12

Servus! by Mark Andersen on 2019-02-01 08:12:49

Servus! by Barry Taylor on 2019-02-01 09:20:06

Servus! by Mark Andersen on 2019-02-01 10:25:44

Servus! by Jason on 2019-02-02 04:37:10

Servus! by Jason on 2019-02-02 04:41:03

Servus! by Chris K on 2019-02-02 20:21:21

Servus! by Nick B. (formerly in Erlangen) on 2019-02-05 02:01:06

Servus! by Nick B. (formerly in Erlangen) on 2019-02-05 02:04:45