Brauerei Göller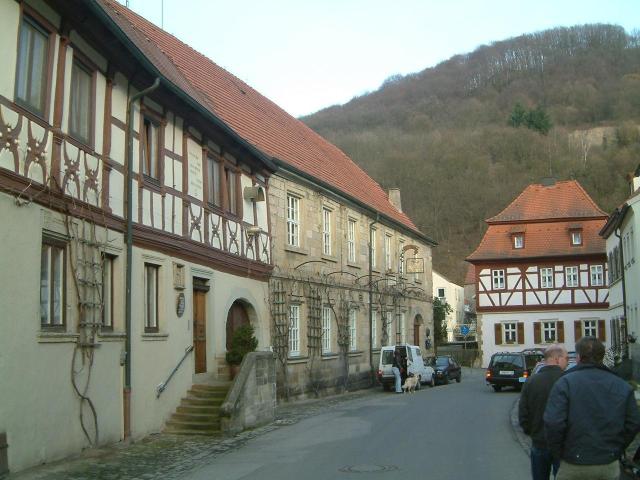 Speiersgasse 21
Zeil am Main
97475

0 95 24 / 30 04 - 0

info@brauerei-goller.de
Opening Times
Monday
09:30-01:00
Tuesday
Closed
Wednesday
09:30-01:00
Thursday
09:30-01:00
Friday
09:30-01:00
Saturday
09:30-01:00
Sunday
09:30-01:00
Back to the brewery search.
---
Upload your own image of Brauerei Göller
---
Comments
Comment from Jos Brouwer on 2003-01-31 12:29:32
Very nice setting, specially in summer the beer garden is a very nice place to sample the beers and/or enjoy the food. Wide range of beers, including wheat beers, smoke beer and a variety of bottom fermenting lager/märzen/etc types. One of the bigger breweries in an area where wine is also one of the cultural things.
---
Comment from Angelika Coleman on 2003-06-15 20:12:42
Ich war froh dass ich von Zeil etwas gefunden habe. Ich bin eine gebuertige Zeilerin. Mein Mann ist immer gerne in den Goellersgarten gagangen und hat sein Bier dort getrunken.Ich war letztes Jahr in Zeil und bin im Goellersgarten eingekehrt.
---
Comment from David Doerr on 2004-02-26 20:41:52
The rauchbier was unique- unlike Spezial or Schlenkerla- with a pure clean flavor all its own. We can't wait to go back.
---
Comment from karl on 2004-06-30 12:18:16
My friends and me (called pfostler) prefer göllers "hausbrauer". it is brewed in licence from old zeiler rights. But Göllers best beer is "free beer" :-)
---
Comment from Scheibelhund on 2005-02-09 13:22:48
Das Göller Hausbräu ist nur eine Karikatur eines Hausbräu: Der Geschmack wässrig, in Flaschen, angeblich nur für Hausbrauer, doch auch sonst erhältlich. Kauf lieber Öttinger, ist noch billiger und ähnlich.
---
Comment from Bern teitz on 2011-10-13 19:50:23
Goeller Biergärten is one of the best in Germany. The Food is ample and of good quality. The pilsner beer is refreshing and full bodied. Worth the trip
---
Comment from Nigel on 2013-10-08 05:16:29
Wonderful selection of beers on draft or from the bottle would especially recommend the Rauch & the Dunkle Weisse
---