Brauerei Gradl
Leups
More information on Leups can be found at www.leups.de (German)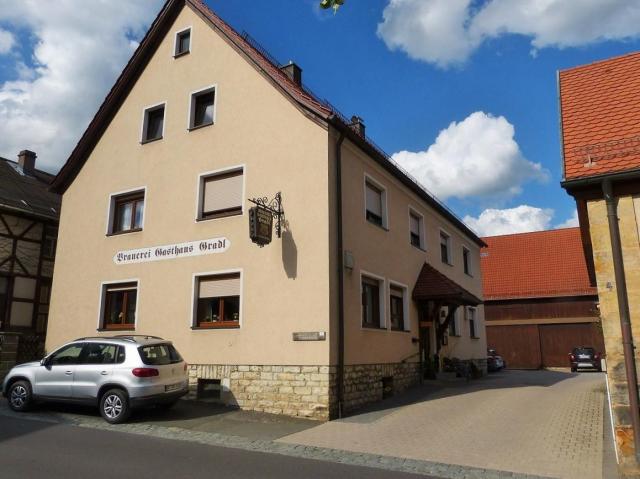 Small Brewery (less than 1000 hl/year)

0 92 46 2 47
Opening Times
Monday
09:00-23:00
Tuesday
Closed
Wednesday
09:00-23:00
Thursday
09:00-23:00
Friday
09:00-23:00
Saturday
09:00-23:00
Sunday
09:00-23:00
Back to the brewery search.
Other cities in the same district (Landkreis) as Leups
---
Upload your own image of Brauerei Gradl
---
Comments
Comment from Jan-Erik Svensson on 2006-02-21 17:57:49
Dark brown but not black. Huge and complex malty nose with both sweet and roasted elements. Very harsh taste with sharp hops and - I guess - adstringence from the local water. A minor Franconian classic in the limestone Fränkische Schweiz style ("Kalksteinbier"), related to the smoother beers from Pottenstein.
---
Comment from Russ R. on 2009-12-08 15:03:29
Easy to reach off the autobahn, this small brewery is well worth a visit for its deliciously hoppy Dunkel. A simple 70's tap room is hosted by family members.
---
Comment from Barry Taylor on 2012-12-27 07:54:54
Lovely rural brewery, visited courtesy of Juergen. Very friendly atmosphere and excellent dunkel beer. Highly recommended but a bit tricky to get to.
---
Comment from Mike on 2018-05-31 09:16:03
The best beer in Franconia. And easy to reach by bus, especially if you can speak German.
---