Brauerei Herold
Büchenbach
More information on Büchenbach can be found at www.buechenbach.de (German)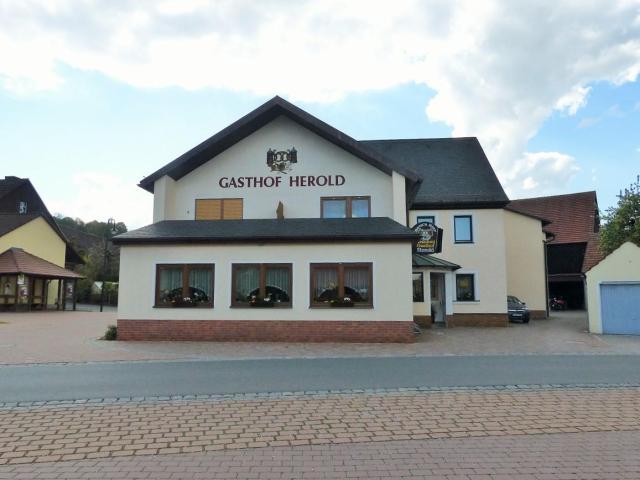 Marktstrasse 29
Büchenbach
91257

0 92 41 33 11

info@beckn-bier.de
Opening Times
Monday
09:00-24:00
Tuesday
09:00-24:00
Wednesday
09:00-24:00
Thursday
09:00-24:00
Friday
09:00-24:00
Saturday
09:00-24:00
Sunday
09:00-24:00
Back to the brewery search.
Other cities in the same district (Landkreis) as Büchenbach
---
More images of Brauerei Herold
---
Upload your own image of Brauerei Herold
---
Comments
Comment from Jan-Erik Svensson on 2006-02-21 18:07:02
Nice reddish-brown colour. Very rich and clean malty aroma with more toffee than coffee. Some hops as well. The taste is similar - very clean and malty with low bitterness.
---
Comment from Jürgen Wening on 2009-03-28 01:41:24
One beer is produced, named "Beck'n Bier", as the brewery was a formerly a combination of brewery, bakery and pub. It's a rich amber coloured Vollbier, neither hoppy nor malty. Just well balanced. Very tasty. Nearly as good as the beer of neighbouring Brauerei Gradl of Leups.
---