Alte Klosterbrauerei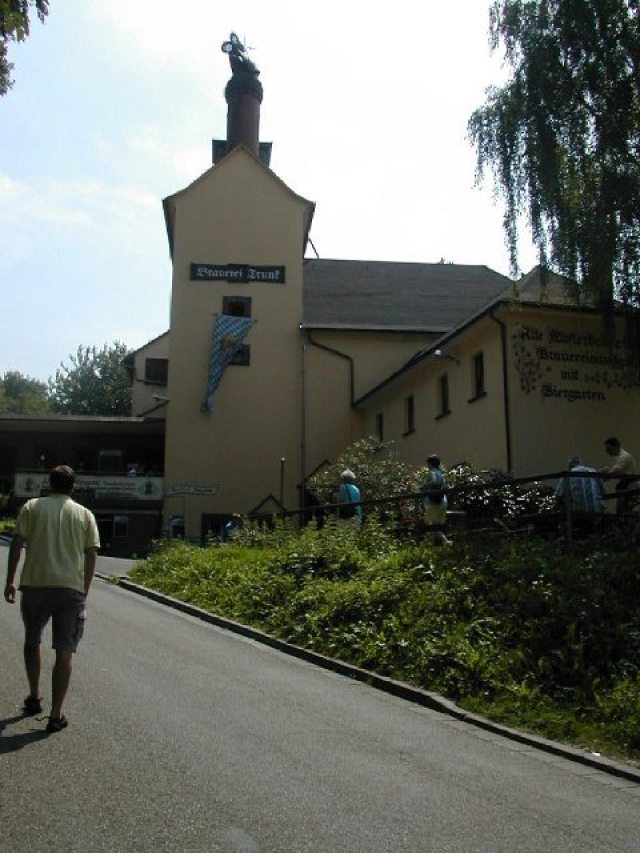 A secularly owned brewery on the grounds of a monastery. Also known as Brauerei Trunk (after the family name)
Opening Times
Monday
10:00-20:00
Tuesday
10:00-20:00
Wednesday
10:00-20:00
Thursday
10:00-20:00
Friday
10:00-20:00
Saturday
10:00-20:00
Sunday
10:00-20:00
Back to the brewery search.
---
Upload your own image of Alte Klosterbrauerei
---
Comments
Comment from Jan-Erik Svensson on 2003-03-31 08:53:39
The church is definitly the major attraction here, but the lightish and dryish beer is good enough to spend a couple of minutes on.
---
Comment from Justin Mace on 2003-07-23 13:15:53
I really like the beer here, although if you parked at the bottom of the hill and walked up, it would make almost anything taste better. If I remember correctly, I found the beer to be a slightly dry and very smooth.
---
Comment from Timothy Holian on 2005-02-16 23:03:24
Vierzehnheiliger Nothelfer Lagerbier: malty, slightly spicy nose, with a good golden color. A slightly burnt malt taste throughout detracts from the results, though good hoppiness is noted toward the finish. A tad sharp overall, could use a little "softening."
---