Brauerei Penning Zeissler
Hetzelsdorf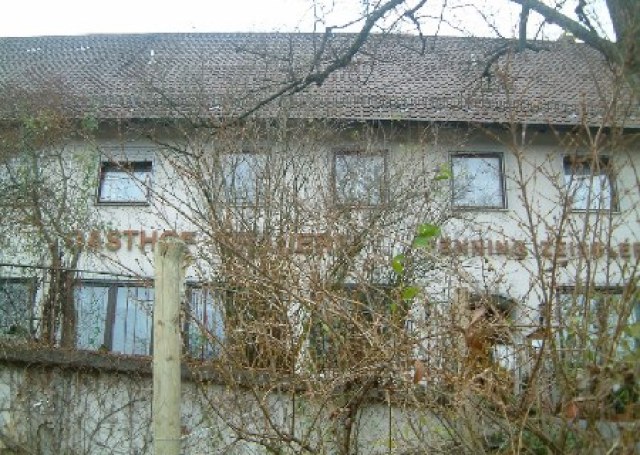 Opening Times
Monday
17:00+
Tuesday
17:00+
Wednesday
17:00+
Thursday
17:00+
Friday
17:00+
Saturday
10:00+
Sunday
10:00+
Back to the brewery search.
Other cities in the same district (Landkreis) as Hetzelsdorf
---
Upload your own image of Brauerei Penning Zeissler
---
Comments
Comment from Robbie Pickering on 2002-12-21 18:08:24
Dark Fränkisches Vollbier, not as complex as some but none the worse for that, clean and simple. Fresh malt aroma, plenty of body, perfectly balanced with bitterness countering the sweetness, chewy and refreshing. It's not easy to get here but the area is gorgeous.
---
Comment from Jan-Erik Svensson on 2003-03-28 06:25:47
I agree with Robbie Pickering, but would like to emphasize the elegance and lightness of this beer.
---
Comment from christoph elbracht on 2004-04-09 07:14:48
simply the best!
---
Comment from Bonsai on 2004-05-23 01:10:56
I agree with Christoph. A "Hetzi" is simply the best beer all over the world. (Yes, I remember all your fuckin' beer. No to all of the Munich people: "even if Augustiner is not bad....there are more than twenty franconian beers that are better!)
---
Comment from Jürgen Wening on 2006-01-31 07:11:51
This is one of the greatest beers I´ve ever tried! Very smooth, full of character, rich, with an interesting malty flavour development after the tongue got used to that stuff. Again, there´s that "take a bottle home and it tastes completely different" phenomenon. If you drink it at the brewery, make sure, you´ve got a driver or a tent, because you won´t stop drinking after a couple of pints... sorry... Seidli!!!
---
Comment from Frank on 2006-04-25 09:51:06
Ein Bierla, ein Kärpfla und a Schnitzla... Und am Wochenende dort auf der Wiese pennen... Was will man mehr?
---
Comment from Mark Andersen on 2009-08-05 11:48:51
The place was closed when we arrived on a Tuesday evening. Such is Franconia. But still the beer is outstanding even from the bottle.
---
Comment from Angela Masasa on 2009-11-26 01:52:09
Good afternoon! My name is Angela. I live in Ukraine. I had high hopes! But there was a tragedy! And now I the invalid! All my finance leaves on medicines. My hobby the computer and gathering. I collect all labels. I do not ask from you money.But I very much ask to send to me labels, coasters, stoppers or other breweriana. Unfortunately we in Ukraine have no self-turned printed envelope and I cannot pay mail. Happy Christmas! My address: A.Masasa G.Dnepra 35,195 Kaniv-2 19002 Ukraine With the best regards!
---
Comment from barry on 2013-10-13 06:53:13
Like Mark (above) found the Stube closed - the dreaded Urlaub! But Juergen managed to buy some bottles from the brwery, which we drank outside, standing in the rain. I guess a typical malty, dark Franken Schweiz beer, not much carbonation and all the better for it!
---