Brauerei zum goldenen Adler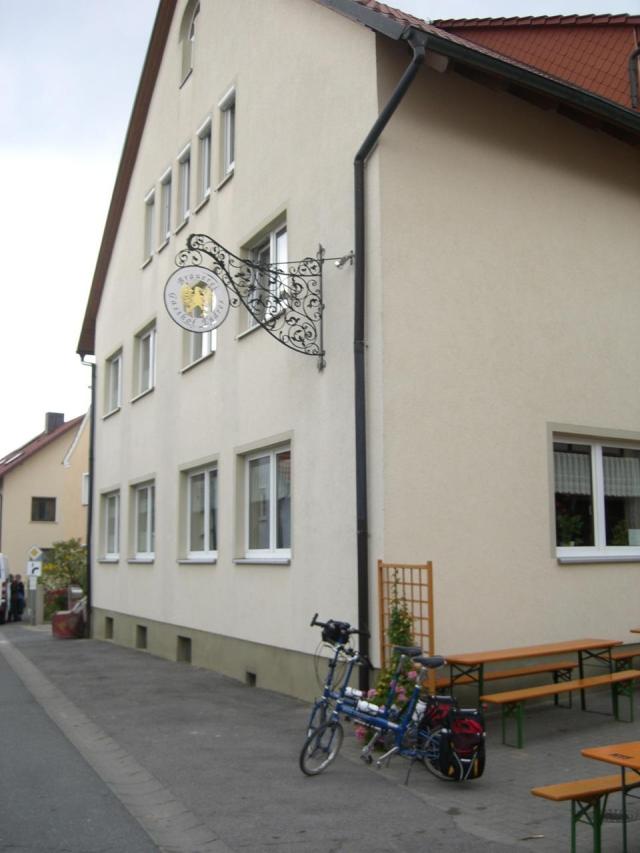 Small Brewery (less than 1000 hl/year)

0 95 47 / 2 64
Opening Times
Monday
15:00+
Tuesday
Closed
Wednesday
15:00+
Thursday
15:00+
Friday
15:00+
Saturday
Closed
Sunday
11:00+
Back to the brewery search.
---
Upload your own image of Brauerei zum goldenen Adler
---
Comments
Comment from Jan-Erik Svensson on 2003-03-26 04:18:56
Among the hundreds of Franconian beers I have tasted, this one can be exceptional in quality: it has a pleasant combination of full taste (both malt and, more so, hops) and perfect balance. To my taste, it is one of the best Ungespundetes in the region.
---
Comment from Dr. Heinzel on 2004-04-19 20:33:34
Quite well balanced "rural" lager, not filtered, low carbonated; a bit sweetish and sticky in the aftertaste.
---
Comment from Sean McCambridge on 2005-06-22 07:17:47
So I went looking for Zum Goldenen Adler, and I couldn't find it. I asked at a Gasthaus there and they said no brewery existed in Hoefen for a hundred years. Anyone have any better directions?? Was a fun bike ride through the forest behind Bug, though--really pretty.
---
Comment from Jan-Erik Svensson on 2007-05-04 03:11:16
Sean McCambridge, you were probably at another Höfen south of Bamberg. This one is close to Rattelsdorf north of Bamberg.
---
Comment from Keller Brothers on 2008-06-01 05:15:49
You were way off buddy. After a break at the Drei Kronnen in Rattlesdorf, travel in the direction of Freudnecks wagner. Go past the alt muhle, over the river Utz. Turn left as if traveling toward Rekendorf(bier schloss). 100 meters after left turn on left side. If you get mixed up an turn right, stop in Freudnecks Wagner, have a bier and ask heinz for help.
---
Comment from FredW on 2015-05-10 06:37:53
There are rumors the beer is now brewed by Schloss Brauerei, Reckendorf.
---
Comment from Mark Andersen on 2015-05-25 09:44:22
Hopefully the rumor that this place has stopped brewing onsite is not true. Visited for first time in Summer 2014 and I would put the beer easily in my personal top 10 Franconian beer list. Well balanced. Really nice fresh hop aroma and flavor to it. Great food. We sat down at one of the tables outside. We received really top notch and friendly service and some good conversation with a local couple. Could have stayed her all day.
---