Brauerei Hübner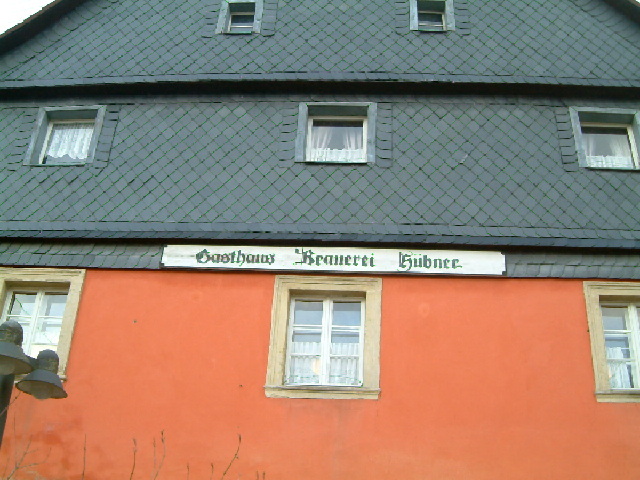 0 92 07 / 2 59
Opening Times
Monday
10:00+
Tuesday
10:00+
Wednesday
10:00+
Thursday
Closed
Friday
10:00+
Saturday
10:00+
Sunday
10:00+
Back to the brewery search.
---
Upload your own image of Brauerei Hübner
---
Comments
Comment from Fred Waltman on 2002-12-04 17:30:18
On Monday evenings you can often here a local band Die Oberfranken Rebellen (The Upper Franconian Rebels) play traditional Franconia music.
---
Comment from Jim Hübner on 2004-04-10 03:55:28
Beim surfen und auf der suche mit dem name 'Hübner' bin ich auf Ihre Internet-site gestossen. Der Wissenschaft dass es auch ein Hübner Braeurei gibt, hat mich viel spass gemacht. Ich habe Ihre Site mit viel Vergnügen bewundert und werde meine Familie darüber informieren. Jim Hübner Schaapsdrift 202 6902 AN Zevenaar, Holland. Ich wünsche Ihnen viel Success mit Ihr Geschaft.
---
Comment from Mark Jamison on 2004-07-27 08:07:56
I had this beer at the Stilbruch pub in Bamberg on a Sunday night. It was excellent! Thanks to Fred for pointing me in the right direction.
---
Comment from scott rankin on 2004-10-21 00:38:50
Fantastic beer. Homely atmosphere. A definite must drink. I will be back.
---
Comment from Fred Waltman on 2006-07-04 16:56:36
Sorry to say that Otto has retired -- his nephew is the new brewer. And Oberfranken Rebellen have split up.
---
Comment from Jan-Erik Svensson on 2007-01-28 05:13:37
Very clean and malty, almost perfect as an illustration of traditional lager taste. Not much hops though.
---
Comment from Jürgen Wening on 2009-07-30 00:33:41
A well produced reddish malty franconian lager with a caramel taste. Very nice.
---