Brauerei Ott
Oberleinleiter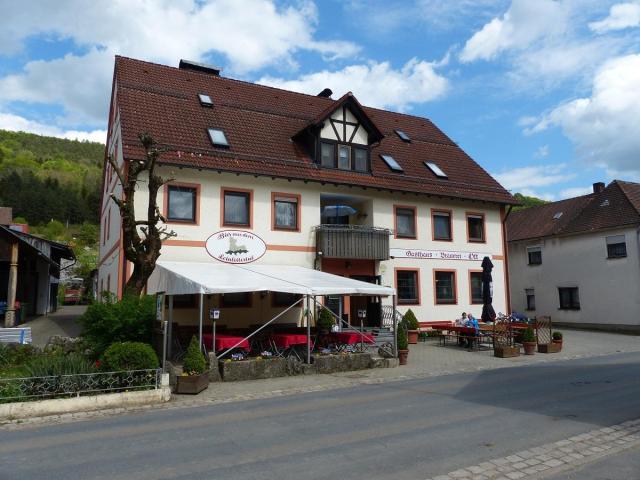 Nr. 6
Oberleinleiter
91332

0 91 98 2 71

brauerei-ott@t-online.de
Opening Times
Monday
Closed
Tuesday
09:00-23:00
Wednesday
09:00-23:00
Thursday
09:00-23:00
Friday
09:00-23:00
Saturday
09:00-23:00
Sunday
09:00-23:00
Back to the brewery search.
Other cities in the same district (Landkreis) as Oberleinleiter
---
More images of Brauerei Ott
---
Upload your own image of Brauerei Ott
---
Comments
Comment from Jojmaster on 2005-02-27 11:52:53
little village, great beer!
---
Comment from Richard Holden on 2005-03-10 16:44:53
Superb beer in an excellent gasthof, service however was sadly poor, perhaps because we were English? Once it became known we were beer lovers the atmosphere thankfully warmed up.
---
Comment from Carsten on 2006-05-12 02:20:10
A really great beer, this was my first beer I had drunken on "Zeltlager" in "Oberlaader".
---
Comment from Russ R. on 2009-12-08 15:16:30
A bustling, family-oriented restaurant with great food and very good beers. The Dunkles (Obaladara) was very pleasing and the Bockbier was golden and balanced. We enjoyed the environment, food and beer so much, my German friend said he wished it was near his house!
---