Brauerei Weber
Röbersdorf
More information on Röbersdorf can be found at www.roebersdorf.de (German)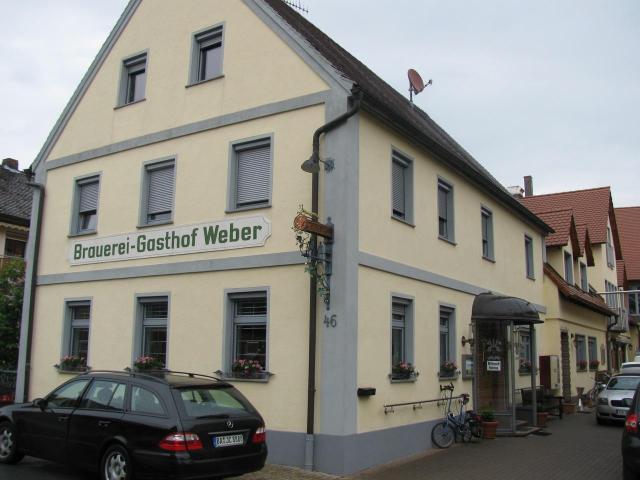 Opening Times
Monday
09:00-24:00
Tuesday
09:00-24:00
Wednesday
Closed
Thursday
09:00-24:00
Friday
09:00-24:00
Saturday
09:00-24:00
Sunday
09:00-24:00
Back to the brewery search.
Other cities in the same district (Landkreis) as Röbersdorf
---
Upload your own image of Brauerei Weber
---
Comments
Comment from Jan-Erik Svensson on 2003-04-07 07:18:42
A little too p A little too phenolic and dry to my taste. But I like the roe-deer skulls covering the wall!
---
Comment from Guppis on 2006-07-27 01:40:17
Very good "Alt" Bier. Enjoyed the Lager as well.
---
Comment from Jürgen Wening on 2007-03-09 02:19:54
The tap room is completely rebuilt to something like a 1900s tavern. Quite charming. The beer is a real allrounder. It's a Helles Landbier with hop pronouncation and real Pils qualities. All in all an elegant beer. No need for this brewery to brew other sorts, as this one covers all aspects. After a short period of thinking where to go next, we decided only the neighbouring Friedel of Schnaid Zwickelbier can fill in the role as a digestif.
---