Brauerei Büttner
Untergreuth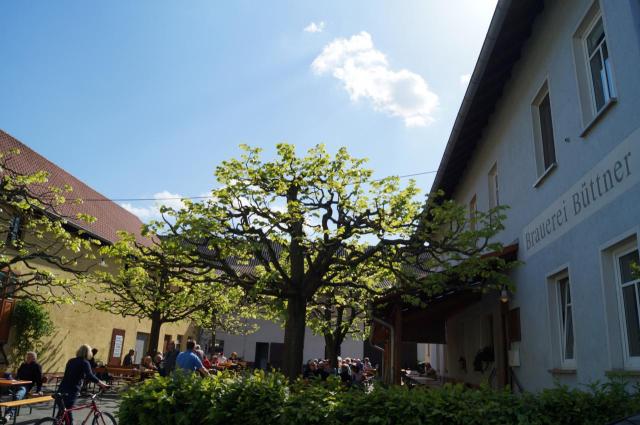 0 95 02 3 42
Only open Fri, Sat and Sun
Opening Times
Monday
Closed
Tuesday
Closed
Wednesday
Closed
Thursday
Closed
Friday
14:00-23:00
Saturday
14:00-23:00
Sunday
14:00-23:00
Back to the brewery search.
Other cities in the same district (Landkreis) as Untergreuth
---
More images of Brauerei Büttner
---
Upload your own image of Brauerei Büttner
---
Comments
Comment from John Dauenhauer on 2003-01-19 11:18:08
One of my don't miss spots when visiting Germany. The brewmaster Micheal is 7th generation and the brewhouse has been in the same family for that long. Only open on weekends. Check out the old iron kettle.
---
Comment from Jan-Erik Svensson on 2007-01-28 05:24:41
Mild, rural, fresh chracter with a grain-and-flowers taste. Here, I embarrased myself by ordering a Schnitt as my first beer...
---
Comment from Marcos Erbe on 2013-11-01 14:58:47
Does the Brauerei Büttner have an e-mail?
---