Brauerei Fössel-Mazour
Appendorf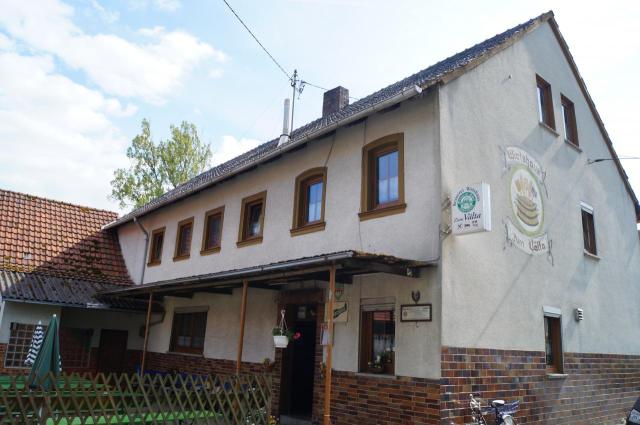 Baunacher Strasse 28
Appendorf
96169
Stopped brewing in 2016
Small Brewery (less than 1000 hl/year)

0 95 44 2 03 90
Friday nights there is often traditional Franconia music.
Opening Times
Monday
08:00-23:00
Tuesday
Closed
Wednesday
08:00-23:00
Thursday
08:00-23:00
Friday
08:00-23:00
Saturday
08:00-23:00
Sunday
08:00-23:00
Back to the brewery search.
Other cities in the same district (Landkreis) as Appendorf
---
More images of Brauerei Fössel-Mazour
---
Upload your own image of Brauerei Fössel-Mazour
---
Comments
Comment from Jan-Erik Svensson on 2003-03-31 08:48:29
Loads of fruit in this full-bodied but rounded Lager.
---
Comment from JW Dirkse on 2003-10-08 14:19:41
The beer is great, but show up on Friday nights for the music. The locals get together and play for a couple of hours, then pass the hat. Ask to see the musical instrument collection.
---
Comment from Jim & Wendy Stebbins on 2004-11-14 08:54:18
This braurei is good, as long as you don't order their keller bier. it was slightly bitter,very waterey, caramel colored. However, the people were friendly & it was a busy, lively, atmosphere.I recommend going there, only because they play tradtional Franconian music every Friday night, & it is a fun place. Remember, order a weissen or helles, NOT the keller bier.
---
Comment from Jürgen Wening on 2007-06-21 14:24:38
A tiny and charming brewery! Is there a smaller one in Franconia? I don't believe so. The beer is a dark unfiltered Vollbier with a strong almond taste. Very nice and goes perfect with cheese or sausage. Really recommended!
---